About us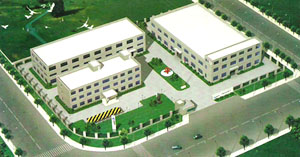 We are a company invested by a Japanese, specializing in the production of Metallic Yarns.
The raw materials are imported from Japan, and we have our plant in Shanghai, China. More than 5000 kinds of products are always ready for you and we have reasonable stock by 95% out of them. Our goods cover almost all the category such as embroidery, sewing, denim, flat knitting, circular knitting and underwear knitting.
For example, we have the thinnest/softest yarns as well as the thickest yarns, and the most popular yarns in Europe are also available.
We are very much proud of this. The quick response to our customers' any enquiries is our way of business. Our policy is also to give ourcustomers satisfaction with the highest quality and the best service. Our engineers have the ability to develop new metallic yarns by themselves and/or in line with our customers' requests. The study and the effort are made by us continuously.
We have two show rooms in our company, where hundreds kinds of fabrics and metallic yarns are displayed. If you may have a chance tocome to our factory in Shanghai, you are most welcomed by us and we would then like to get your ideas and comments upon our products.
It is our honor to be of our best service to your feedback at your convenience.